Heather Arden Roy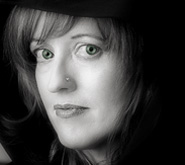 Multi-Octave Vocalist

Percussionist

Bandleader

DJ

Emcee and Event Host 
Now based in Toronto, Heather is originally from Calgary. She began her professional musical career at the age of 14 in Montreal with regular performances on CBC TV .  
She is a professional vocalist with a five octave vocal range. She sings in a dizzying array of styles and genres, sweeping from sultry jazz to crystal clear opera and celtic, then puts on her powerhouse vocals for rock and dance music.
She is  a dynamic percussionist – playing congas, bongos and latin percussion giving her live band performances a driving, energetic and unique sound.
She is also  DJ Bongogirl – mixing and pumping the beat as a popular Toronto DJ
Heather is also a songwriter and a member of SOCAN, the Society of Composers, Authors and Music Publishers of Canada.
As a musician, she is a member of The American Federation of Musicians of The United States and Canada. Her dual Canadian and American Citizenship allows her to work and live in both countries.
Multi-PERCUSSIONIST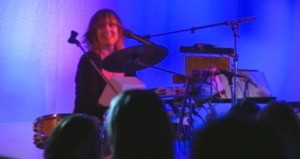 Heather plays a full percussion kit of congas, bongos, chimes, bells, blocks, cymbals, chimes and snare.
Her fun and exciting performance style adds rythm and texture to both the live band and DJ BongoGirl sets
Multi-Octave Vocalist
Heather's  five octave vocal range allows her to incorporate a unique vocal style into her performance. Her musical inspirations are as varied as her love of music.
When singing jazz she is compared to Cleo Laine and Billie Holiday.
As a rock singer she shakes the joint with Janis Joplin/Tina Turner power vocals.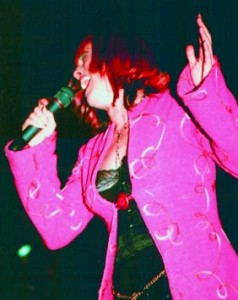 In R&B she embodies the range of Patti Labelle.
She performs classical and opera with the same sweet & strong soprano range of Sarah Brightman.
She performs folk and alternative with Sarah McLachlan prettiness, Celtic with traditional heart and Reggae with one foot in Jamaica.In the dance genre she is likened to Annie Lennox with a Cranberries edge.
And through it all, she throws inYma Sumac inspired vocal flares adding those eclectic, five-octave personal touches into unexpected places.
BongoGirl offers the ultimate Live Band DJ Toronto performances. 
BongoGirl provides vocal, percussion and DJ talents to The BongoGirl Band as well as  The Royz Band and The Andre Roy Trio